Among the changes to expect in September 2016, are those that relate to versions of the different gadgets that keep customers loyal to some of the world's leading technological. Models and designs are also guaranteed attributes that will be subjected to improved looks. Specifically, it is expected that the leading smartwatch manufactures are to compete on a global platform for the attention of the public by launching their latest creation in the different categories of this technological gizmo in the coming month. Gadgets such as Samsung's Gear S3, Watch 2 for Apple, Pebbles Time 2 and even Xiaomi smartwatch is expected to hit the market in the next month. As appealing these smartwatches may be or are expected to be following their anticipated wait, they should most importantly never forget their functional prowess. Tech giants should make these gizmos more functional than ornamental and below are the areas to prioritize.
1. Battery Life Span
It can be argued that to date, traditional watch owners enjoy more and better services from their watches as compared to smartwatch owners. Many have cried to the manufacturers of smartwatches to make more durable batteries but it seems like this is plea that will have to be presented for several years to come especially those with OLED powered or LCD screens. A good smartwatch is only enjoyable if you can use its services for long without it dying out due to low or depleted battery.
Length in this case refers to more than one to two days as opposed to the length of majority of smartwatch battery life spans. There are exceptional varieties though. Vector and Pebble's smartwatch are a good example. Other than that, there are no satisfying promises, not even Qualcomm's Wear 2100 Snapdragon processor.
2. Optimization of Notification Management

A tweet from a friend on Twitter can easily be viewed and responded to through a smartphone, but can you do the same using a smartwatch? Tech giants all over the world are finding the solution to this problem rather challenging or do they simply not see it? If you receive a post on Facebook, your smartwatch should be in a position to notify you of the message as well as provide you with an easier way to respond to it without having to do so using your phone, tablet or personal computer.
Of all the smartwatches that have been previously launched, none has been able to solve this feature, which tremendously improves the smartwatch's flexibility and sovereignty. They should build smartwatches with independence as far as this functional capability is concerned.
3. Simplicity is Fundamental
Smartwatches boast some amazing features, a fact which anybody would agree to. They have solutions to some of our problems which to begin with, we never even knew existed. But just like in smartphone that comes with preinstalled apps, these apps in the smartwatch are categorical in that there are those apps that are regularly used and those that are less frequently used. The portability function of these smartwatches is what makes the using the regular apps more enjoyable especially if you know how to launch them with very minimal taps or swipes of the screen.
Samsung's Gear S2's rotating bezel and Tic Watch 2's tickle strip are pacesetters in this functional capability and gives their manufacturers tactical advantage over their competitors. Smartwatch makers should strive to provide customers with easier ways to access their favorite apps while on the go using these watches.
4. Fitness Monitoring will be an added Advantage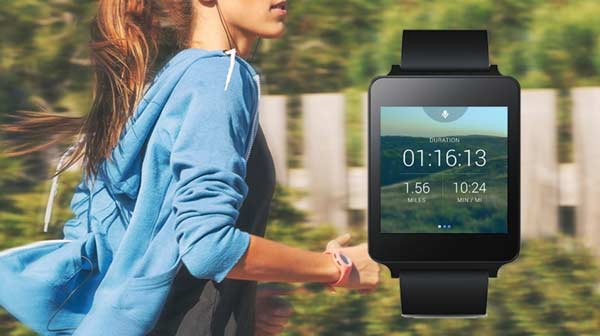 Besides smartwatches, there are also other high-end gadgets that can help track the basic physiological body processes such as heart rate and blood pressure amongst others. Carrying theses gadgets while performing any strenuous activity that needs careful monitoring of these processes becomes very important. But wouldn't it be much simpler for the smartwatch to perform all these functions?
GPS tracking system, speed, distance and atmospheric pressure can be measured at the comfort of the smartwatch only and tech companies should follow in the footsteps of Apple's Watch 2 which plans to include GPS tracking its latest edition. Should these rumors be confirmed other smartwatch manufacturers should emulate it.
5. Make it Appealing
This may sound contradictory especially considering the fact that I stressed more on the functionality than the ornamental aspect of the watch. However, appeal in this case is achieved on the looks of the public or customers if they are able to recognize at first glance that one is wearing a watch and not a sophisticated piece of equipment. Apple is already working on this improvement by working alongside famous designers such as Hermes and Coach in order to launch appealing smartwatch straps. Samsung and de Grisogono have followed suit and so should others.
Read more here: 7 Things to Think About Before Buying a Wearable
Conclusion
Samsung, Apple, Google, Pebble and many more smartwatch manufactures create new versions of these smartwatches and all of them compete for the attention, or should I say the pocket of one person, which is you. If you are going to purchase any of their smartwatches, at least have a checklist that considers the above factors so as to make an informed and cost savvy pick. You have to give them a run for your money.