Notebooks have become quite popular during the years, especially when new types of laptops have arrived to the market. We're in 2015, there's always a notebook for everyone's needs. You would like to buy a cheap, but pretty fast one? Check out the Chromebooks section on a retailer's site. Your desktop PC has become uncomfortable for you and you want to replace it with a laptop? Check out the high end ones then. You don't want to carry too much weight? Consider buying an Ultrabook then.
Laptops have been always popular, but with the release of the Windows 8.1 OS, they became more and more popular. And now, we are waiting for Microsoft's new OS, coming this year, the Windows 10, which will most probably boost notebook sales a lot. Of course, it depends on how Microsoft releases the operating system, since if there will be lots of bugs, people won't buy the OS, nor the notebooks with Windows 10 support. It would be pretty great, if the company learnt from their mistakes and would release the OS with no, or some minor bugs, so there will be no need for Windows 10.1 (like in Windows 8 and 8.1's case).
Let's what type of notebooks are on the market:
Ultrabooks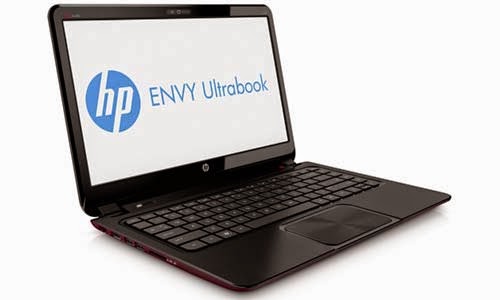 These are one of the most expensive ones along with gamer laptops. The priority of the Ultrabooks are lightweight, size, power and thinness. Intel is supporting this type of notebooks with their high end CPUs in order to compete with Apple's Macbooks. The competition seems undecided, however, in performance, and in overall, I think the Ultrabooks have won. The best laptops in this category are the Samsung Ativ Book 9 Plus, Acer Aspire S7 and Acer Aspire S3.
Workstations
The task of these notebooks is, as in its name, is focusing on work and productivity. The workstations may seem to be cheap, however, most of them are equipped with pretty high end GPUs for work, like the AMD FirePro or the Nvidia Quadro, so they cost a lot. Characteristics of workstations include easier access to internals, higher security (for example: fingerprints) and more ports. Examples for this category of laptops: Lenovo ThinkPad X1 Carbon, HP ZBook 14.
Chromebooks


One of the most interesting types of the notebooks. The Chromebooks use a brand new operating system made by Google, the Chrome OS. The system consists of the Chrome browser, which operates every application and program in the OS, everything is handled by it, even music and movies. The Chromebooks have been the best for online use, however, Google has made major updates for it, so customers are able to use it offline too. The Chrome OS makes it possible for the system to run on very cheap hardware quite smoothly. So, if you want to buy a budget laptop, consider a Chromebook then. Examples of these devices include the Dell Chromebook 11 and the Toshiba Chromebook.
Hybrid Laptops
2-in-1 or hybrid notebooks are laptops, which screen can be detached from the keyboard and could be used as a tablet. This can be pretty useful for people who use laptops at home but, for example, don't want to bring their laptops to school, so they detach its screen and bring only a tablet. It is much more comfortable this way. Microsoft has released its own hybrid notebook, the Surface Pro 3.
Gaming Notebooks


There's no question, this kind of laptops' price is the highest among the different categories. The gaming laptop's purpose is to feature high end hardware and a big, beautiful screen designed for gaming. The gamer laptops cost much more than, for example, if you would build a gaming PC, since the companies are building it, not you. The Alienware 17 or the Origin EON17-S are pretty great notebooks in this category.
Every Day Use Laptops
As in its name, these notebooks are designed for general use, surfing on the internet, watching videos and listening to music, nothing special. They are usually equipped with a fast dual core (i3 mostly) or a middle-end quad core processor. After Chromebooks, every day use laptops are the second cheapest ones among notebooks. The examples in this category include the Lenovo G510 or the Acer AS E1.