With the inception of wireless earbuds by Apple, other companies have been working extra hard to develop their versions and upgrade this concept. Jabra entered this fray with it's the Elite Sport Wireless earbuds. The device is undoubtedly the most technically advanced true wireless sports earbuds that provide excellent company during fitness exercises.
Out Of The Box
The Jabra Sport Elite packaging has nothing different from Jabra's other devices falling into the same category. In the box, you will find two earbuds, a small charging case, three sets of ear gel, three sets of foam tips, three sets of ear wings in large medium and small sizes. Included also is a short micro-USB cable for charging this portable device. Paperwork inside the box is limited to a quick start guide, a yellow sheet with a code to install the free Jabra Sport Elite app both for Android and iOS and warranty information.
Features And Design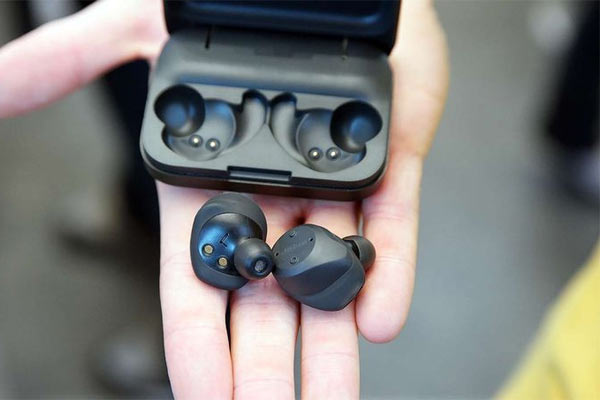 The manufacture and design of Jabra Sports Elite follow similar blueprint as other wireless buds. About its design, there is a heart rate monitor, a tri-axis accelerometer that tracks motions ad four microphones. Despite having all this, the device doesn't look that big or weight much. The additional ear wings, gels and foam tips that come with this device can be effectively tried out for a pleasant experience. As mentioned, there are various types of gels varying in size from small, medium to large. Not only do they provide a size alternative, but also offer different levels of noise cancellation and enhance bass besides providing a better audio performance for both calls and music.
There are effective controls on both buds to keep you out of your phone. On the left side, there are volume controls that double up as a way to skip tracks. The right has two buttons for play/pause music, answering music and provides real-time tracking updates. To add to this, you can activate a HearThrough mode that mutes music and lets you hear your surroundings better. The buttons on both sides are slightly raised for easy differentiation during a workout.
Pool exercises or moments are not limited by the Jabra Sports Elite. So to say, they are IP67 certified water resistant. Therefore, you can deep up to 3ft into the water for at most 30 minutes. You also won't have to worry during rain or when sweating. However, they are not designed for swimming.
Sports Tracking

With the Jabra Sports Elite, recording the time, speed, pace, distance, steps, heart rate, heart rate zones, VO2 max estimations, and cadence. This device also has a real-time audio coaching which provides vital insights on various aspects including training effects scoring from 1-5 on how useful the session was. This feature will also tell you the amount of time you will need for recovery before hitting the gym again. The buds have plenty of sensors. However, you will need your phone to track GPS.
Sound Quality
The Jabra Sports Elite has superior quality wireless sound and calls. The earbuds feature extensively superior sound quality for both music and calls. The buds in the microphones work together to filter out any background noise thus ensuring that your voice is the only voice heard. With this feature, forget any tininess. Generally, the sound quality is well balanced.
Battery Life
The Jabra Sport Elite manufacturers claim that this device can hold power for up to 3 hours of continuous use. This simply implies that users can have a complete 3 hours of music and talk time.
The App

This is one of the most surprising elements of the Jabra Sports Elite. The Jabra Sports App is easy to navigate, compatible with iOS and Android devices and plays nicely with third-party music apps such as Spotify. The layout of the app is one thing you will certainly like. It has shortcuts and other easy navigation icons. The shortcuts at the bottom let you jump to the exercise history, achievements, and settings. MyBody section of the app allows you to view your fitness level based on recovery status and age.
Pros

Some of the benefits of using this fitness-music device include:
It is secure and comfortable fit
Has a great sound quality
Feature-packed app
Cons
The limitations associated with this technical device include:
Pretty expensive
Heart rate results are questionable
Should You Buy This Device?
Yes. Purchasing and using the Jabra Sports Elite is a prudent idea. Especially for persons who want more than just cord-free music, this device delivers outstandingly compared to others in the same category. Waterproofing, sweat resistance, and a good warranty deal are all you should consider when searching for such devices.
Another Interesting Wearable To Explore: Monitoring Heart Rate With Wireless Under Armour Sport Wearable Device
Conclusion
The Jabra Sports Elite provides an effective and most technically advanced wireless sports ear bud with the undoubted sound quality for music and calls. This adds to the category of Sport and Coach Headphones available in the market currently. That said, this device has great comfortability, excellent tracking features, unique design, and reliability. It should be your priority choice when searching for music and call fitness device. The battery life and questionable HR results do not have many effects when it comes to its working ability.