Golf is a popular sport and even though you head to the golf course to de-stress after a hectic week at work, it can be quite frustrating. One minute your shot is amazing and the next it's awful. It doesn't really matter if you're just a rookie or more experienced golfer, the chances are high you are looking for different ways to improve your game and swing. Nowadays, you can find gadgets for just about anything and golf is not an exception. Here are the best golf wearables that will help you take your game and swing to a whole new level.
1. Garmin Approach S60
Garmin Approach S60 is a GPS golf watch that comes with a large, 1.2" sunlight-readable color touchscreen display. Thanks to the GPS feature, this watch displays precise yardages to greens, hazards, and doglegs, on full-color course maps. Approach S60 features more than 40,000 preloaded courses from around the globe. You'll also appreciate durable battery life; it lasts up to 10 days in regular watch mode and up to 10 hours in golf mode. Thanks to sensors that improve detection accuracy, the AutoShot game tracking feature allows you to analyze your game to perform better next time.
2. Bushnell Pro X2 Rangefinder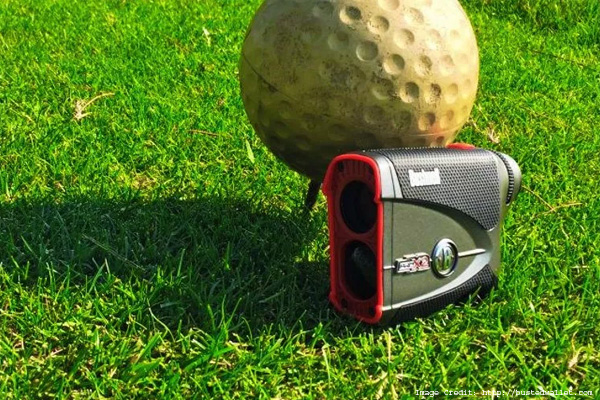 Pro X2 from Bushnell is dubbed as the world's ultimate golf laser range finder, it comes with Slope-Switch technology that gives you compensated distance based on the hole's incline or decline and it turns off for the USGA-conforming device when necessary. This rangefinder features rubber armored metal housing, dual display technology, fast focus system, and stable grip technology. Plus, the rangefinder is waterproof.
3. GameGolf Classic
GameGolf Classic is a hands-free game tracking device that allows users to improve their game easily. This wearable is lightweight and compact; it clips to the belt while you focus on your approach. The lightweight tags that come with the device are attached to the golf clubs to help you analyze your swing later on. GameGolf Classic includes tracking device, protective pouch, 18 NFC tags to attach to the clubs, and USB cable. It's important to mention the device is independent, you do not have to install an app to your phone. Instead, you upload data to your computer.
4. Zepp Golf Sensor

This Golf Sensor is specifically designed to improve your performance with real-time data tracking. If you're not a fan of golf watches, then the 3D sensor might be the solution you are looking for. This wearable features the revolutionary Smart Coach training system and it's easy to use it; all you have to do is to take a few swings and Zepp automatically evaluates the areas that need improvements. At the same time, it offers training programs that are ideal for your swing. In order to use this golf sensor, you just have to attach it to your glove.
5. Garmin TruSwing
TruSwing is Garmin's very first golf club sensor gadget. The accessory is small, lightweight, and very easy to use which is why you can take it to every golf session. The best thing of all, TruSwing hooks to any club and allows you to analyze and improve your swing. The gadget features multiple metrics such as swing tempo, speed, club-path measurements, critical club angle, and others. You can integrate TruSwing with Garmin Approach golf devices to maximize your results.
6. SkyPro

This is yet another device that helps you analyze and improve your swing. Basically, it is a small sensor that you have to stick on the club's shaft. Then, the sensor monitors the club's motion during a swing. Results of the analysis are forwarded to the app on your smartphone or tablet. In turn, you get a detailed insight into your strengths and weaknesses. It is important to mention that SkyPro doesn't just mention what to improve, but also provides checkpoints i.e. information about the club's position, 3D freedom point of view, groove, zoom, variable speed, compare positions and tempos, and much more.
7. PrecisionPro Golf Band
Some people prefer wearing a watch, but others don't especially when it comes to bulky GPS watches. Golfers who don't like to wear watches usually opt for golf bands. The golf band from PrecisionPro is thin, lightweight, and comfortable to wear. Also, it features 35,000 preloaded golf courses, odometer option for fitness, tournament legal, shot distance measurement, and it is waterproof. The band is available in two color options: midnight blue and white.
Must Read: E-Ink Fitness And Sleep Tracker: Withings Go
Conclusion
Golf is such a wonderful sport and a favorite pastime for many people. However, instead of making it a great way to relax, golf can become stressful, particularly if your performance is inconsistent. To avoid all this stress and improve your overall performance and the swing, consider wearables that you can use to analyze your game.