Before Nokia was bought by Microsoft, they had been working on a powerful OS, which they intended to launch as part a competitor of Android and Apple. However, the OS never saw the light of the day. Former employees of Nokia in Finland decided to go on with the project under the name Jolla. They even managed to create a phones and tablets, which did not do very well in the market. The company has now decided on a new approach to breathe life into their project.
What they are up to?
With the company's recent financial woes, the last thing anyone expected was for Jolla to try to launch a new device. However, they have decided that it will be crucial to their continued survival. The company recently launched a thousand smartphones for their community of developers. These phones will also be available to fans of the OS. It will be used to test beta versions of their OS. This will go a long way into making the OS better and more efficient over the years.
The Phone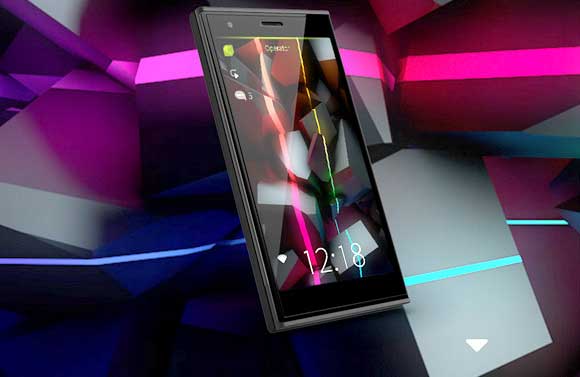 This device will be known as Jolla C. Ii and will cost 169 euros for those who want it. However, the company has only shipped the devices to European markets and it sold out fast; all of them were sold out on the first day of their release. Due to this success, Jolla has been tempted to get back into the phone selling business. The company says that it might consider making more of these test devices in the near future. All buyers of the devices will begin receiving their phones by July.
Specifications
This device will have 4G capabilities. The phone has a striking similarity to another phone that uses the sailfish OS. The phone similar to India's OEM Intex Aqua Fish is fitted with a five-inch display. It has 2 GB RAM and is powered by a 1.3 GHz Qualcomm processor. The device comes with the Sailfish 2.0 OS. In addition, this device can work with Android apps. However, Jolla does not install any Android Apps on its device. This is so that users can get a uniquely Sailfish experience.
This device differs from their first phone in some ways. Their initial device was fitted with Other Half feature. This feature allowed the device to have back plates that were swappable. In addition, it came with a connector located internally in the device. As a result, one could connect adds to the back of this device. These included devices such as a keyboard and an e-ink screen.
The main point of their device is not impressive hardware specs. The company is hoping to boost the development of the device within the Sailfish community. This device is hoped to boost further cooperation and innovation among the members of this community. According to James Noori, who is a community manager, he hopes this device will increase the rate of the development of the OS.
Business Ideas
The company has been seeking to license its software to other developers. Towards this end, they have formed a partnership with Indian OEMs. The company has also shown an interest to form alliances with manufacturers in Russia and in Africa.
Community Plans
The company plans to invite Jolla C buyers to live sessions. This is in an effort to strengthen its community. In addition, buyers of the device will get an opportunity to attend a major invent in Helsinki in June. This will be the first such event and has been dubbed the International Sailfish Community Event.
The company recently announced it had raised $12 million to fund its Series C. The lack of funds had forced the company to cut its staff by half and began to restructure. However, all restructuring has now stopped. In addition, the company was forced to cancel its planned release of a tablet. As a result, Jolla had to refund all those who had made pre-orders. This refund could take as long as next year before it happens.
The head of communication at Jolla said they had wanted to give free devises to developers. However, due to their hard financial times, this was not possible. They had compromised by setting low process for their devices. As a result, they will hardly make anything from this sale. In fact, the company claims they are not going to make a profit from these devices. The company says it does not intend to use the money for refunds to develop Jolla C. This is because they need money to survive for more than just a year. They have to fund their operations up to the next year.
Conclusion
The biggest hurdle the company has been facing is the lack of funds. So far, they have not made enough to stay afloat. Unless developers can work harder to make Sailfish more appealing, the company will have to keep living hand to mouth.