Technological companies have increased in numbers, and the technological devices invented, developed and launched with each day continue to increase. However, each company is defined by the brands and products it provides to the market and how well the market receives them. Bragi is well known for its audio technologies that are highly effective, versatile in their use and features and above all, can fit different technological devices especially mobile phones.
Bragi: What It Is?
Music is one of the most effective companions during a run or a session at the gym. It doesn't slow you down, and neither does it bore you, and it keeps you on track and even changes rhythm with the session depending on the session's purpose such as intense cardio workouts. However, there are many challenges that people face such as water damage or damage by perspiration, uneven or long cords on your listening devices such as earphones that end up tangled as you work out among others. This is the challenge that Bragi hopes to eliminate by providing you with wireless earphones that you can use for any of the above purposes without destroying it.

Bragi: Benefits
It features and has many different technological products that can be customized to fit your specific use. However, among the most effective technologies, the Dash is the most known and one of the widely used Bragi devices in conjunction or once connected to the Bragi application. The Dash is responsible for many different music applications such as control, recording, volume and many other elements. Bragi application makes it easy to use and control the Dash by running it smoothly and efficiently and ensuring that there are no kinks associated. Furthermore, they provide videos and tutorials to help you use their technologies, which even make it much more customer friendly.
The device is able to record and analyze an individual physical progress during a workout such as the amount of calories burned, tracking physical movements and recording them offering appropriate advice and feedbacks when needed, individual heart rates among other things.
Dash: What It Is?

It can be described as part of the Bragi wireless earphones or headphones. The Dash is responsible for the improved music sound that makes it easy to enjoy, be comfortable and easily experience the musical world around you while carrying out your daily activities. In addition, it utilizes the perfect fit system that is responsible for ensuring that the headphones fit your ears perfectly. It also contains myriads of sensors that increase the headphones sensitivity to responses given or issued to it by the wearer or user. It is used to measure data in the ears and the live activity taking place at that specific time. In fact, with the high sensitivity, it is said that the headphones can be controlled using simple actions when responding to the issued prompts including shaking your head. Furthermore, these headphones were designed with the versatility of use at hand. They can be used with any device that requires headphones or earphones. You can also go swimming or have it on during an intense workout session, and it will not be damaged by the water or the excess perspiration.
Bragi: Versions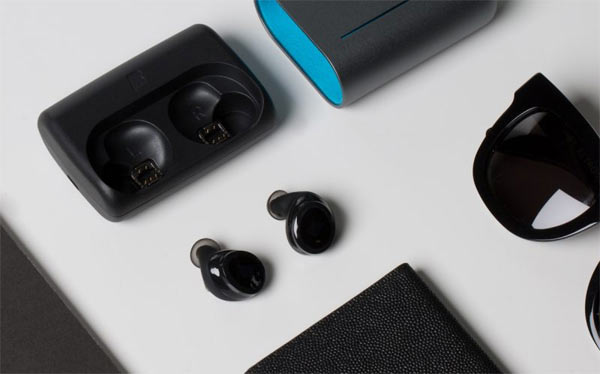 Bragi has many versions of its technologies out there in the market. All you have to do is check out the upgraded versions in order to acquire the latest technology from Bragi for your use. In addition, the upgraded versions preserve and reserve room for consumers to customize or adjust their usage to suit their own preferences. At the moment, you have the ability to choose between the Dash Pro which is quite effective especially in its versatility options, the Dash Pro that has been customized by Starkey and the Headphones. Use the preferred Bragi device. However, not all the device contain the features that have been described above and therefore, be careful when making the final purchase and ensure you attain the preferred device.
Bragi: Accessories
Each version of the Bragi technologies includes some accessories that you may need for effective and efficient functionality. These accessories are designed to ensure that the Dash maintains and retains its level and quality of performance through time. They include elements such as extra cables, fit sleeves, leash, a charger and the slide. The accessories come in many different designs, color choices and above all are used for different purposes. This makes them unique and easy to work with when using your Dash.
Bragi: Manufacturers Or Producers

Each good technology comes from a good technological company is a slogan that many companies and technological manufacturers or producers strive to comply with. They do this by having their contact addresses ready for consumers that require more information about their technological products and devices or simply want to purchase and place an order. Similarly, Bragi has ensured that its contact information is available on its official website. Therefore, be sure to check it out.
You May Also Like To Read: The Nike Physical Headphones with Fitness Tracking and Wireless Capabilities
Conclusion
If looking for versatility in combination with efficiency in your listening devices, then Bragi is definitely the place to go and find it. Achieve the pleasure and entertainment associated with listening to music through the right devices.