This is a wrist watch that is responsible for helping you tract your fitness activities effectively and for you to attain your goals. It is a watch that is known to go like other available watches though it has other additional functions like playing music, tracking your workout or even activating synchronization. The above functions of the watch will be available only after you are sent the user guide.
This is an inventive, smart watch that comes to outdo the traditional form of fitness where you have to be in the gym to know how your fitness is progressing. With the help of this wrist watch, you will help you track everything that you do for better performance. It is a device that will also help in track and record your activities even when you are in your workplace for further analysis and improved performance. It is capable of tracking your exercise or workout information without having to interfere with your usual business or routine. This is a fitness tracker that is not yet available in the market, but it is expected to be in the market in the month of November 2017.
Working Of The Roxford Fitness Tracker Watch
This is a watch that works as desired through the use of Roxford app, which is known to collect data. The data collected by its wristband is sent to its app in real time, which is responsible for gathering all the necessary information to create the right regimen. It also helps in synchronizing with other available app data on your phone such as Fitbit, Google Fit or Apple Health.
Features Of This Watch
This is a watch that possesses the following features:
1. Water Resistance
The device has water resistance capabilities for up to hundred meters for the tracker. Its wristband also has a resistance to about fifty meters. This is a feature that ensures that your watch is still functional even when you are swimming and track your activities regardless of the condition.
2. Connects To Bluetooth On Low Energy
This is significant as it helps you to listen to your favorite music while you are exercising to make it more fun and therefore helping you attain your goals easily.
3. Straps
The straps are quick to release so that you can you can switch the wristband from office to gym for better performance.
4. Multiple Colors
The wristbands comes with distinct colors so that it can help you to match your watch with what you wish to wear on that particular day and make sure that you look great.
5. Material
This is a watch that that is available in different materials such as leather, silicone, and steel for you to make your own choice.
Functions Of Roxford Fitness Tracker
The watch is known to perform the following functions:
It is helpful in tracking your exercise activities while at the gym, swimming, riding, walking, running or even driving for you to improve your performance and remain healthy.
It is known to help in tracking your sleeping habits so that you adapt healthy sleeping patterns for a better working person.
It helps in playing your favorite music to make exercise more fun.
It is can be used with other app data on your phone for better results.
Pricing Of Roxford Fitness Tracker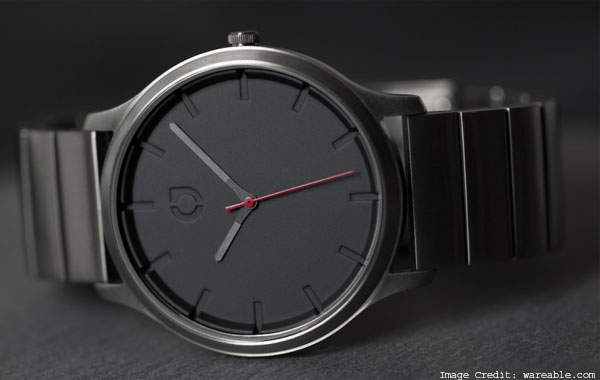 This is a watch that is expected to be priced at $300 as a retail price. However, there is a great deal that is much better if you wish to have this watch and the deal involves getting the watch on discounted rate through sending your pledge. The early pricing and the special packages as given below:
You can get the watch having 4 straps and its case at a price of $169 only plus its shipping.
You can also get 2 watches, which comes with 2 cases for the watches and 8 straps at $338 only plus the shipping cost.
The shipping of the product is expected to start in the month of November 2017, and since the product has not been sent out now, there is no provision of its return policy. If you wish to change your mind about the pledge you placed, then you are required to cancel it in advance.
See More: Wearables For The Elderly: Elements Of Genius' Wellnest
Conclusion
This is a watch that is designed specifically for tracking your fitness activities so that you achieve your fitness goals. In addition, the watch also helps in making sure that you adapt to healthy sleeping habits as well as helping you listen to your favorite music while you are exercising. In the case of any clarifications or questions about the device, you are advised to contact the creators of this watch through the email provided on the website. It is watch that is suitable for use by both men and women, and it is a fashionable watch that comes with different colors of the wristbands. This will help you in matching the watch with your dressing for that particular day and improve your appearance. This product is currently taking part in Indiego campaign and it will be available in the month of November 2017.